A proper grill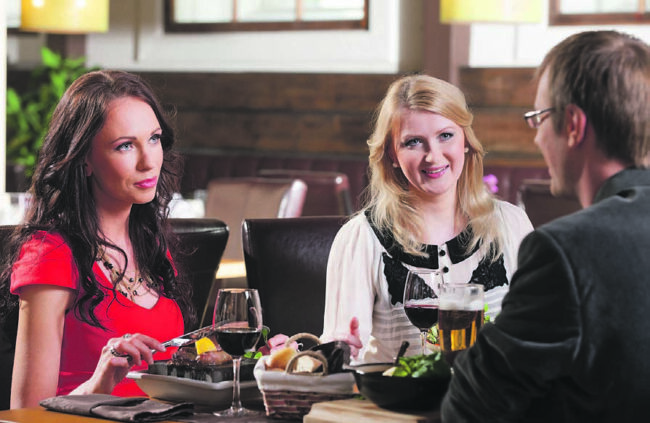 A proper grill
The Kreutzwald hotel restaurant recently changed into the Latin American restaurant Casa do Brazil. The décor is reminiscent of the hotel, but pleasant nonetheless. Ceiling fans create a sense of being in the tropics. The restaurant is also where the hotel breakfast is served in the mornings.
At lunchtime (12.00-15.00), the restaurant is filled with hotel guests, tourists, and locals alike. The soup (2.50€) comes served with salad and bread. Larger portions can be had for 3.50€.
The best feature is of course the abundance of food on the menu. A good selection of seafood is available as either an entrée or main. Meat dishes are cooked on the lava stone grill. Picanje is a big beefsteak cooked on the lava stone grill. You can choose potatoes, rice, or vegetables on the side. Our server recommended Picanje to us, and it was truly tasty. The local Estonian beef was especially delicious and tender, and the wok vegetables along with the mango salsa added an exotic flare and freshness to the dish. It's worth a try! Our server also recommended the mussels and Brazilian seafood casserole.
The wine list featured a few bottles of Brazilian wine. The house red paired will with the seafood dishes and the beef. The prices fall somewhere between Old Town restaurant and Kopli pub prices. The desserts were around 5€ and the main courses between 8-18.50€. A bottle of house wine costs 17€. Children have their own menu, with prices that range between 2.50 to 4.50€. There is also a play area for children, should they become restless and no longer want to sit at the table. Mojitos and other cocktails, as well as the food can be enjoyed outside on the terrace. Live bands often play Latin music on Saturday nights.
Location
Tõnismägi, about 10 minutes from Independence Square towards the National Library of Estonia.
Casa do Brazil, Endla 23, Tallinn
TEXT JUKKA ARPONEN PHOTOS TOOMAS TUUL
To learn more about this and similar topics