A night out of the Old Town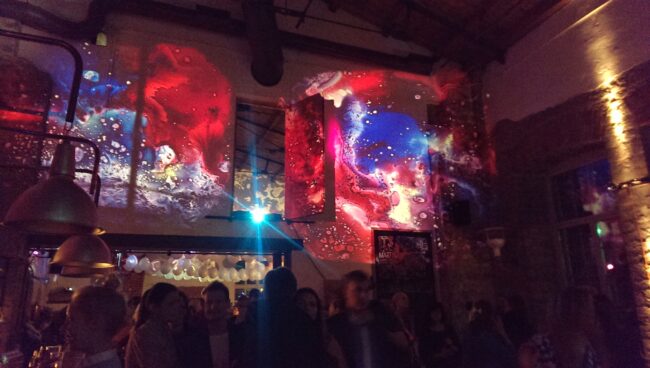 t's autumn. That means all those nice venues outdoors, the summer terraces and so on, have closed their roof gardens. However there is still more going on in Tallinn than you can shake a stick at. Nightlife in the city is improving all the time and there is no better time to check this out than in the supposedly slow season. Tallinn is a lovely little city with a lot to offer, whatever the time of year. There is no better time to put this to the test than a time of year when the evenings are drawing in.
Begin your evening at one of Tallinn's loveliest cafes, a place set in an old stone house on Kalasadama where the food is lovingly prepared, the menu varied, and the prices are not too high. Every evening needs a little food to start it off, and this is the perfect place. You can find everything from well-presented but filling main courses to sweet treats. Cake and wine never tasted so good, and every big night out needs to begin with a full stomach.
This little watering hole, with the horseshoe-shaped bar surrounded by tables wedged together, is in the middle of Kalamaja, a district that was cool for a very long time. Tops has only been open for a few years, but it has the atmosphere and feel of a much older bar. It takes fixtures and fittings from the 1960s and '70s and puts them into what – and I've got to be honest when I say this – looks like my old cricket club pavilion; a snapshot of imagined good times in about 1973. If this doesn't sound appealing, factor in the great service you get from smiling barstaff, the wide drinks selection, the chummy locals, and the vinyl record player, on which you can choose what the bar hears. Tops is only open Tuesday to Saturday, but it's well worth a look.
If you've not been out of the Old Town, chances are you've never been to Pudel Baar, the brainchild of James Ramsden, the Yorkshireman who first brought carefully- curated beers to Estonia through Drink Baar and Drink Shop, then moved on to Telliskivi, where there was an opportunity to do something new and Scandinavian with a bar. The result? Pudel – a no-nonsense wood-panelled bar built into the corner of an old factory. You will find the well-lit, white interior cheers you up no matter what autumn blues were afflicting you outside.
The staff at Pudel are the best of the best – they don't just take the beers out of the fridge and take your money like some Estonian bar-staff; instead they are happy to talk you through the enormous selection of craft beers, most of them either the product of micro-breweries from all over Europe, or the best kind of imported British and Belgian beers. Pudel adds to the already- strong appeal of its core product by hosting monthly comedy and quiz nights, and, occasionally, the now-legendary "drink and draw" art classes.
F-Building, to give its English name, is the centre and heartbeat of the regenerated Telliskivi complex, having been one of the first developments in the area. Generally a cafe and restaurant that is open until late, F-Hoone holds regular parties, which you can find out about through Facebook. Given that the converted industrial space is long, wide and has three separate rooms, it brings scope to have two different DJs playing at any one time, meaning that some excellent nights of dance music in one room and retro music or hip-hop in the other have already occurred. Though some of the original F-Hoone staff have moved on to newer ventures such as the overrated Kohvik Sesoon, the magic of the older venue has remained as it has become established in the Tallinn scene.
To learn more about this and similar topics