A night at the theatre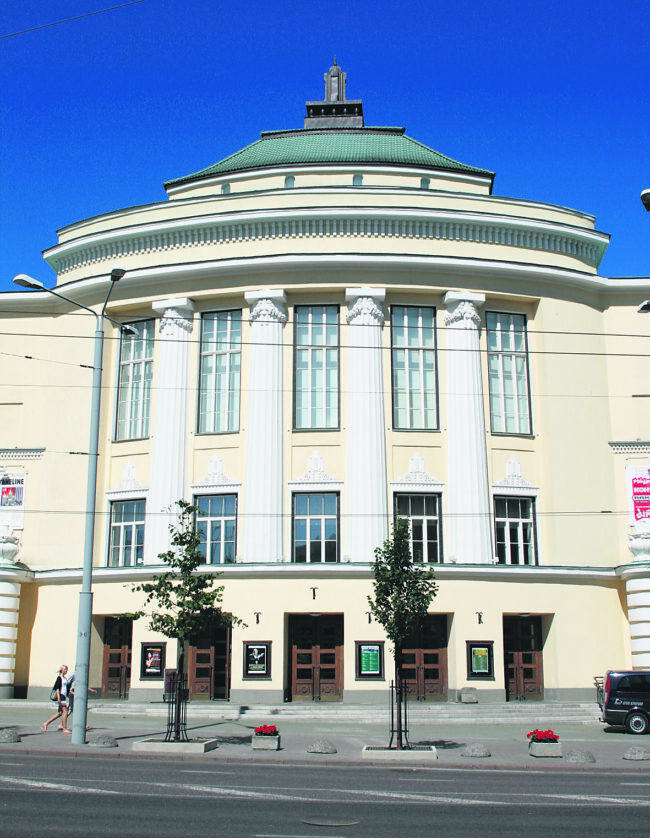 A night at the theatre
All visitors to Tallinn should try and visit the fantastic Estonia Theatre on Estonia puiestee. Built in 1913 and rebuilt in the 1940's after bombing destroyed it, this glorious classical building houses both the Tallinn Opera House and Concert Hall.
The Concert Hall is under the direction of Eesti Konsert, who also run the Vanemuine Concert Hall in Tartu and concert halls in Jõhvi, and Pärnu. Eesti Konsert continue to focus on presenting the finest musical talent from home and abroad to the whole country.
In early October Make Our Own Music gives children the joy of making their own sounds. This family day out takes place in Tallinn (1st), Pärnu (2nd), Jõhvi (8th), and Tartu (9th).
Jaan Rääts, the Estonian composer whose compositions marked a post-modern phase in Estonian music, is celebrated on his 8oth birthday, with performances from the Pärnu City Orchestra in Tallinn and Pärnu on the 4th and 5th of October respectively.
October 16th, the Estonia Concert Hall hosts The Birmingham Symphony Orchestra.Since the 1980's, CBSO has grown into one of the finest orchestras in the world, a reputation that remains under their current Music Director, the young Latvian Andris Nelsons.
Tallinn Concert Hall also plays host to the 2012 Piano Festival. This event includes performances from international talent such as the young Russian star Miroslav Kultyshev, German pianist and harpsichordist Andreas Staier, and the internationally acclaimed Estonian jazz pianist Kristjan Randalu. French pianist Cédric Tiberghien opens the festival, performing with Camille Saint- Saëns. Listen to the piano concerto no 2 on the 26th of October and the festival closes on the 2nd of November with Arvo Volmer conducting leading pianist Ivari Ilja.
Outside of Tallinn, there are a wealth of performances.
Jõhvi Concert Hall opens its season on October 12th with a performance by the Novobrisk Symphony Orchestra. The Estonian National Male Choir will be performing at Karksi Parish Culture Centre on October 25th, Valga Centre of Culture on November 1st and celebrations of the ten year anniversary of the Pärnu Concert Hall will take place on November 30th.
Location:
Estonia Concert Hall (Estonia kontserdisaal) Estonia pst. 4, Tallinn
Vanemuise Concert Hall (Vanemuise kontserdimaja) Vanemuise 6, Tartu
Pärnu Concert Hall (Pärnu kontserdimaja) Aida 4, Pärnu
Jõhvi Concert Hall (Jõhvi kontserdimaja) Pargi tn. 40, Jõhvi
For tickets and more information visit www.concert.ee
TEXT MARK BENN, PHOTO BG ARCHIVE
To learn more about this and similar topics