A new burger in town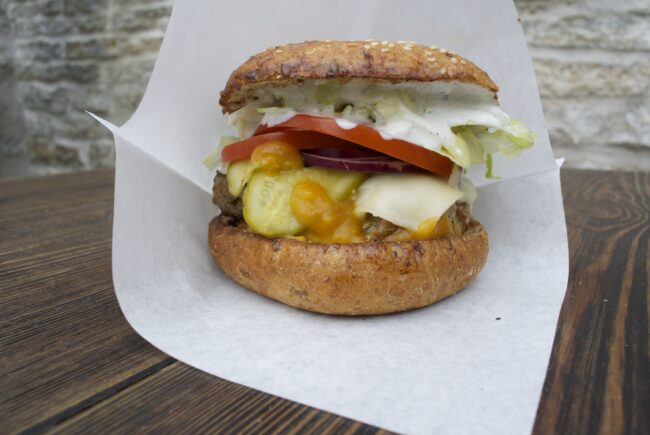 The famous burgers from Kuressaare, Saaremaa are now in Tallinn! Owners Derek Ewen and Fleur Sprenk have brought their all-local, all-Estonian burgers to the Old Town, just in time for summer. I caught up with Derek in Tallinn to talk burgers, poutine, and local Estonian food.
Dereku Burger is all about fresh, local ingredients. How do you tackle the problem of seasonal ingredients in a country like Estonia, where the growing season is so short?
Yes, this is a difficult challenge. If we can't get to the produce, we have bring the produce to us. For the past seven years we have worked with farmers on Saaremaa through such organisations as Saare Mahe Selts, Saaremaa Turundus Ühing, organised farmers markets and open air markets like the Kuressaare Turg. We started a store in Kur- essaarecalledTuruköökwherethe public could buy direct from our farmers and at the same time, we could use them in our supply net- work. In Tallinn, the short answer is that for a long time we have built up good will and good faith with our supplier network on Saaremaa – this helps us get our food fresh and direct. In Tallinn, we are host- ing Saare O.T.T. which will allow our customers to pick up pre-ordered and pre-packed orders for food from our growers, and also give us a fresh supply of farm produce. So, when we can we try to get our tomatoes from the greenhouse, but sometimes we have to go Spanish. We do our best. It's not easy.
Dereku Burger started in Saaremaa and has now moved to Tallinn. How was the move to the "big city"? Have you had to do anything different?Yes – Our challenge has been to stay true to our 'one burger at a time, one happy customer at a time'- approach, but Tallinn has a way bigger grill than we have in Kuressaare.
Apart from your own burger, what is the best burger you've ever had?
The best burger I have ever had…I was seven and it was a burger in Toronto at a bar restaurant named Hector's, near Yonge and Eglinton. I can't tell you any more, because we are going to soon replicate it on our own menu. Stay tuned please!
Can you tell those who are non- Canadians just what poutine is and what makes it so delicious?
Poutine combines the best of three worlds in one dish: melted shredded cheddar, rough cut deep fried potato wedges and hot beef stock seasoned gravy… yum, I have to stop now. Even talking about poutine induces withdrawal symptoms.
Dereku Burger in Tallinn is located in Tallinn's Old Town.Burgers are grilled fresh to order and all ingredients are organic and local, when possible. You can also look forward to a food market opening up in front of Dereku, where you can buy local produce. Or just enjoy a burger on their rooftop patio.
Location
Dereku Burger
TEXT & PHOTOS KRISTINA LUPP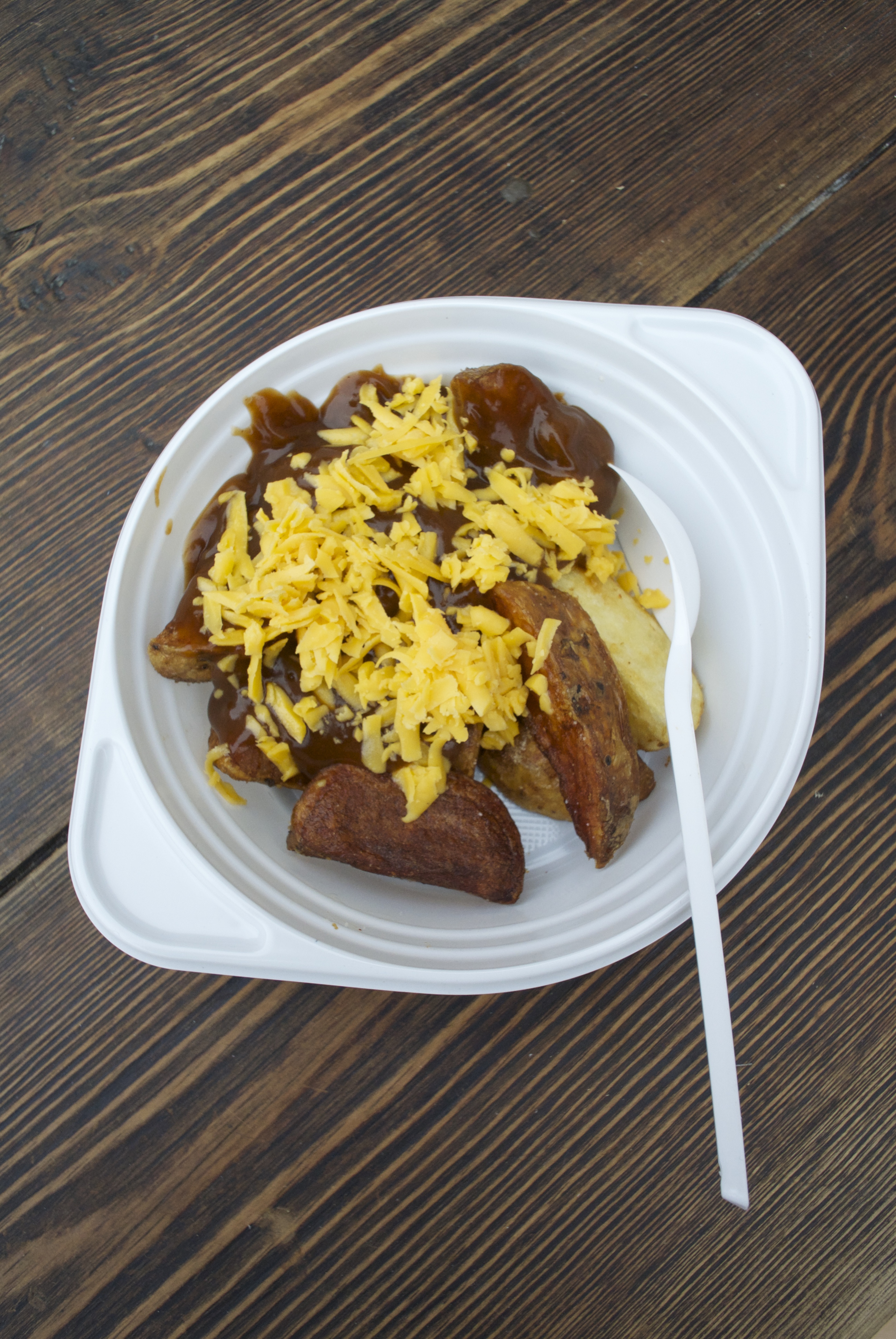 To learn more about this and similar topics