A moment of relaxation in the heart of the city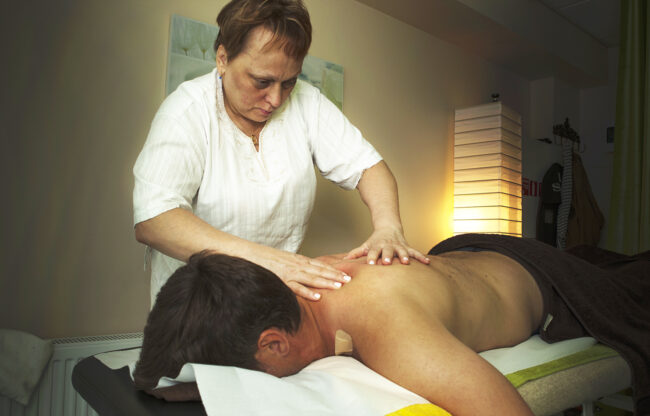 Tool ja Tee massage centre is not your average massage centre.
Located on the fourth floor of the Viru Keskus, the manager of Tool ja Tee, Kaja Heinsalu, got the idea for the massage centre from Asia. "There are people that have become used to going for a foot massage while shopping".
Elve has worked as a masseuse for four and a half years. She says that there are about 95 visually impaired masseurs in Estonia. Tool ja Tee is the only massage parlour where you can be massaged by a blind person.
Tool ja Tee's most popular massage is the relaxing foot massage, which is perfect to enjoy while shopping. The half hour procedure massages every toe and muscle. "Feet reflect the person. There are many sensitive areas in the foot", explains Elve.
After the summer, weary feet are warm and soft. During your foot massage, you are offered herbal tea, which just goes so well with the massage.
The half body massage goes from the buttocks to the neck. Elve's technique is professional and strong. After working behind a desk all day long, a massage leaves you feeling nice and relaxed.
Elve's hands will also massage your neck, back, and hands. After any massage you will feel warm and calm.
Tool ja Tee gets bonus points for their tranquil atmosphere. You almost forget that you are in Tallinn's city centre in a large shopping mall.
Location
Viru Keskus 4th floor Viru väljak 4, Tallinn
Open daily 9.00-21.00
TEXT MIKKO VIRTA, PHOTOS ANDREI CHERTKOV
To learn more about this and similar topics