A Mediterranean Alter Ego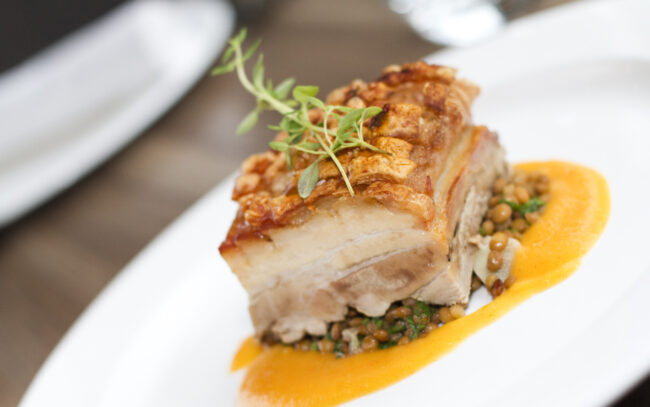 A Mediterranean Alter Ego
The restaurant is in the square, which during summer months is full of life and has many outdoor patios. The area has a very comfortable Western European vibe.
Alter Ego's interior has a lounge atmosphere with everything from the bar to the sofas. The overall appearance is stylish and there is comfortable furniture on the patio as well.
As appetisers, there are soups, salads (4.50-10€) and tapas (from 2.50€) as well as Estonian delicacies such as venison carpaccio (9.50€).
Enjoy the Mediterranean favourite Spanish paella (10-25€). Sit back and enjoy a glass of sherry, while you wait; the menu warns it takes half an hour to prepare. Estonian main dishes include venison filet and local filet mignon.
The "business lunch" menu for under 10€, included three courses for us to try. The lunch special was chicken liver paté, a salmon pasta, and ice cream; indeed a very good meal. My companion had a generous portion of serrano ham and olives from the tapas menu. The serrano ham was that of the Iberico black mountain pigs that eat acorns.
In addition to the tapas we tried a delicious meat soup flavoured with sherry and quail eggs. Fresh bread, with an oil-balsamic dipping sauce was included in the price. Overall, the food was very good and wonderfully satisfying.
The prices for a centrally located restaurant are reasonable. With good quality food, a pleasing atmosphere and good service, Alter Ego is the complete package.
Location
Alter Ego, Roseni 5, Tallinn
TEXT JUKKA ARPONEN, PHOTOS ANDREI CHERTKOV
To learn more about this and similar topics