A Maritime Old Town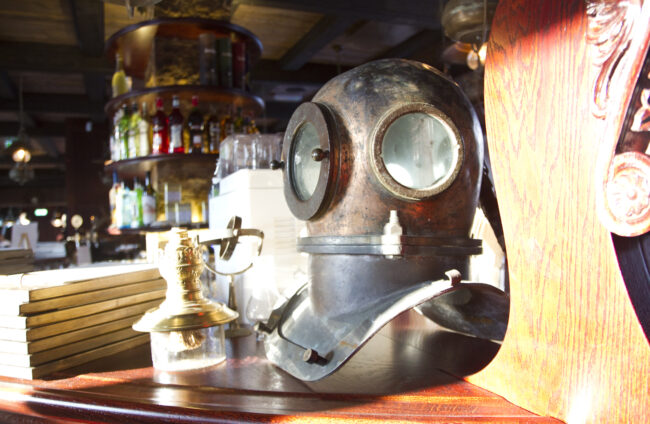 A Maritime Old Town
Compared to other restaurants in Tallinn, the menu has a unique range of special fish dishes. For example pike perch and whitefish are not typically found on restaurant menus. That is why we decided to try the seafood. Before the meal was served, the server brought warm black bread and buns with anchovy buter to the table.
The Caesar salad with tiger prawns was refreshing and generously portioned. This restaurant's fish soup had trout, pike perch and mussels, as well as egg. While the soup was filling, it lacked proper seasoning.
The fish imported from the Atlantic was not very fresh. Main courses come served stacked like a tower, the fish was placed on top for the potato gratin. The sauce was a Béarnaise, which is traditionally served with meat. The other fish main course was the baked whitefish. It was fresh, but the baking was more like steaming, which made the skin soft rather than crispy.
For dessert, the mille-feuille, was made with fresh strawberries, whipped cream, and topped with a berry sauce. It was perhaps the best part of the meal. For two people, including beer and a glass of wine, the total came to 58.50€.
Location
Restaurant Kaljas, Viru 23, Tallinn.
TEXT: MIKKO SAVIKKO, PHOTOS: ANDREI CHERTKOV
To learn more about this and similar topics