43rd Tartu Marathon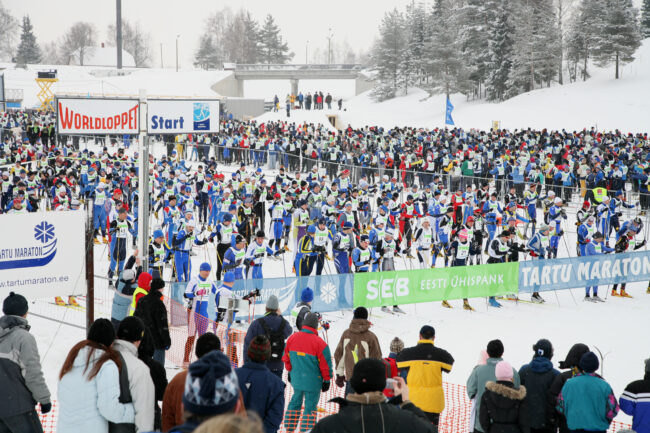 If last year is any indication, the 43rd Tartu Marathon will be a truly huge event.
The 63 kilometre long trail takes you through the forests of Otepää and over the hills of Elva. If you don't think you can make it that far, then there is also a 31-kilometre race. The ski style is classic.
On February 15, a race for children will take place at the Tartu Tähtvere Sport Park. Every participant gets a prize. You can register for the marathon at: www.tartumaraton.ee. Register sooner, rather than later, because as of December, there were only 4000 spaces left!
Tartu Marathon, start: Otepää Tehvandi Stadium February 16
To learn more about this and similar topics