3 Nights in Tallinn, Estonia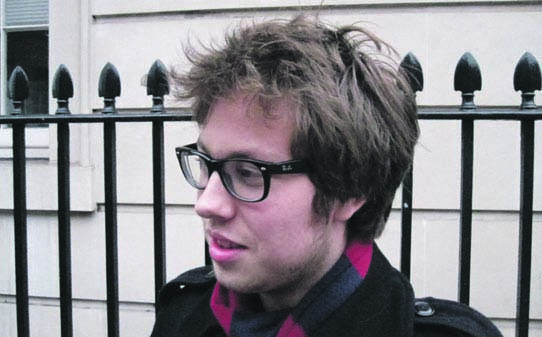 3 Nights in Tallinn, Estonia
My three nights in Tallinn were a trip back in time. It wasn't just the medieval candle lit soup restaurants or the Depeche Mode themed bars but it was a return to my childhood. Unlike other kids—I'm thinking of my friends who stare at me blankly with "Where-is-Estonia?" faces—I had grown up in an Estonian family living in Canada. I knew who Kalevipoeg was and the words tere and aitäh were firmly ingrained in my tourist mental toolbox. I learnt all this from my summers at an Estonian summer camp and when I was even younger, back at my grandmother's place. As a student of English literature, my studies and life in recent years has taken me far away from the other language and culture of my childhood, something that had perhaps been forgotten, but revived when I landed in Tallinn.
At this childhood summer camp, I was one of the kids who couldn't speak Estonian and yet unlike in Rome or Vienna where I was lost in translation, here in Estonia I was in a medieval city, not understanding anything and feeling perfectly natural—at home, even. Regardless, the majority of Estonians I ran into seemed to speak wonderful English and looked insulted almost, when I did the usual tourist round about questioning of "ohexcuse- me-do-you-speak-English?" The answer was always: "Of course."
What was there to do in Tallinn? The old town is pretty and quaint and for those in a rush, every nook, cranny, corner and alley could probably be explored in the span of a day. There are a handful of great restaurants and cafés but even more bars, clubs, and places (one place, literally called the place in Estonian was essentially a comfortable living room with a fire and couches) where one can drink. For a small city, Tallinn has got an eclectic nightlife. One only has to turn an eerily quiet alleyway to emerge into a cobblestone street of partygoers, all on their way to themed bars, European pubs, and other places.
On my final night I stayed up until five a.m. coasting through the city's bars, one pint to the next. The following morning my friend asked me what I would like to do and more importantly since I was leaving in a few hours, had I done everything I wanted to do? Being hung-over I couldn't think of anything and even now I still can't. At the time I wanted solely a bowl of elk soup from the Viking restaurant with dimly lit candles. Tallinn in terms of size can't compete with the larger cities and doesn't try to. But what it does have is great and worth doing again; just like returning to one's childhood memories or to the homeland of their grandparents.
Jakob Tanner
To learn more about this and similar topics