11,000 years of history under one roof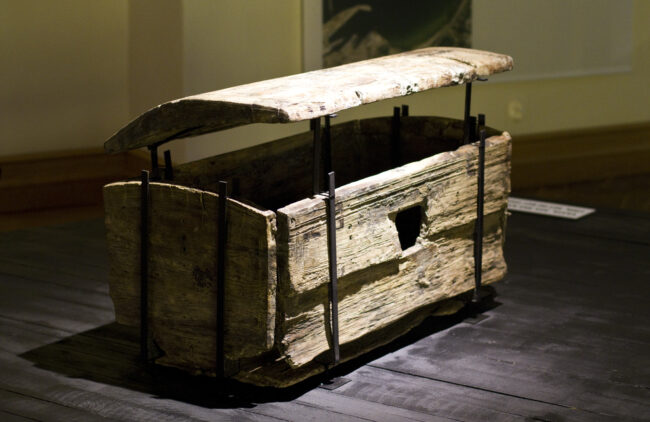 11,000 years of history under one roof
Spirit of Survival: 11,000 years of Estonian History is the ambitious new exhibit at the Estonian History Museum. It's not easy to put an entire people's history into one exhibit, but thanks to new museum technology and artefacts this has been possible. There are interesting facts and information everywhere, including films and interactive exhibits. The visitor will no doubt get a good picture of Estonian history and important historical dates.
Well-chosen exhibits, which contain true treasures, offer good information as well. Whether visitors are interested in currency,weapons, agricultural equipment or everyday objects, there is sure to be something for everyone. The oldest artefacts are those of the Stone Age, and the newer ones exhibit computer technology.
The exhibition is laid out over three floors. The main exhibition is found on the top floor, the lower level talks about the history of the Great Guild Hall and includes an armoury. You can look at display cases and drawers filled with money and jewellery on the second floor in the small room.
Location
About 100 meters from Town Hall Square, Pikk 17. Tallinn Old Town Map Code Open daily in summer from 10 to 18.
TEXT JUKKA ARPONEN, PHOTOS ANDREI CHERTKOV
To learn more about this and similar topics