Honest Fashion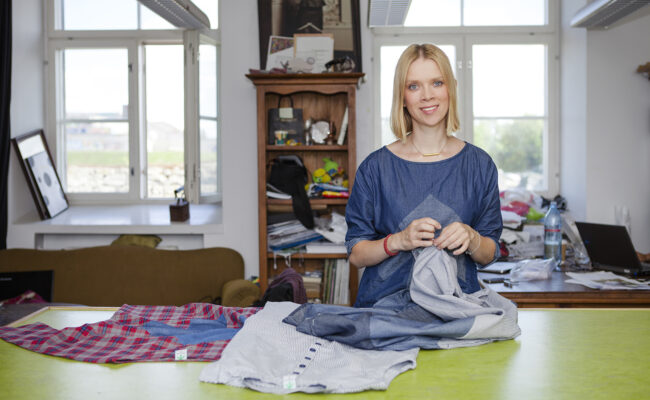 Estonian designer Reet Aus created a trend from trash.
Reet Aus is in many ways a pioneer in the fashion world. She has started the world's first recycled materials collection and is trying to introduce the idea of using surplus material in mass production in the fashion industry.
The phrase nomen est omen or name is mark, comes to mind when you think if Reet. Her surname Aus, means honest and noble, and Reet's company Aus Design looks for the path towards ethical fashion trends and dealing with problems in the textile industry in the same way.
The use of used materials is called upcycling. Reet speaks about this with enthusiasm. When leftover materials are not thrown away, then new fashion is created and the price of those materials rises.
Ahead of her time
Reet Aus knows what she is talking about because she even completed her doctoral thesis on the topic at the Estonian Art Academy. Her work looked at Bangladesh's largest textile factory Bexicom and its social and environmental impact. The first visit to the company was particularly unforgettable. The factory's size amazed Reet, who was used to small scale production. "There are a total of 32,000 workers in the factory. The factory feelslikeasmallcity".
Reet Aus introduced her upcycled collection outside of Estonia in 2007. She has been in invited to Berlin, Paris, and London fashion weeks. "At the beginning they told me I was ahead of my time. Suppliers did not even want to buy it". Now, since the market has changed quickly, Reet's clothing can be found in fashion boutiques throughout Europe. "Consumers have become more aware of design and environmental issues. People think about who they want to give their money to", she explains. Reet is therefor a realist and believes that in the future only a small percent of consumers will purchase upcycled products.
Small leaders?
Forty-year-old Reet Aus has a PhD and is mother to three children, though she looks like a young girl. Reet is a true Pippi Longstocking, who is exposing the secrets of the fashion industry.
After her upcycling collection, Reet is already on to another project. Together with her research group, she is finishing the certificate for her upcycled products. With the help of the EU certificate, the customer will know that the dress on the hanger is truly made with recycled fabric. So that upcycling truly has meaning, large manufacturers like H&M should implement the use of surplus fabrics. We have been talking quietly with large brands, and in principle they would be interested if… "The fashion industry is not happy to admit it, but they too have to take responsibility for waste". "Leftover material in the fashion industry is in large quantity". According to Reet's research at Bexicom, using surplus fabric would reduce waste by half and save 80% on electric and water costs. "Using surplus is easy, and it is useful for everyone, and everyone wins in the end", Reet confirms.
TEXT ARJA KORHONEN, PHOTOS ANDREI CHERTKOV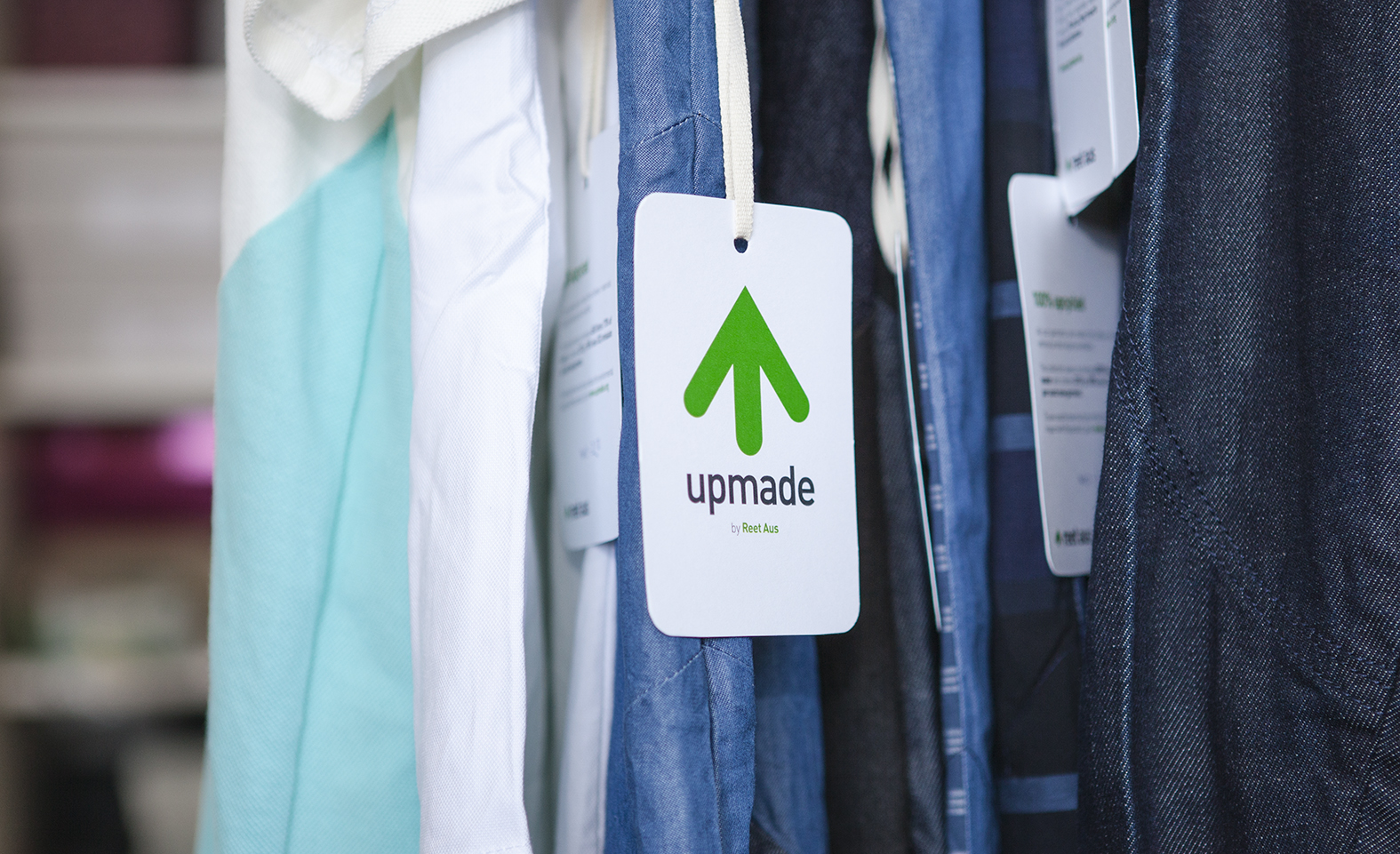 To learn more about this and similar topics